xtine.net
christine cheung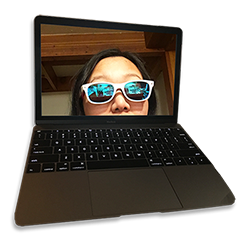 I'm currently the Director of Development at Bletchley Park, setting and maintaining process while wrangling engineers.
Previously, I was an engineer at 18F. I have strong experience with digital agencies and startups.
Participated as a speaker at PyCon 2013, PyCon 2012, and DjangoCon 2011.
Graduated with a B.S. in Computer Science from the University of California, Riverside.
Started playing trombone in high school, was totally into marching band.
Played in a few ska bands after college. Highlight was performing on stage with Angelo Moore of Fishbone on the Warped Tour.
I currently play with the Jazz Foundation of Jackson Hole in the winter.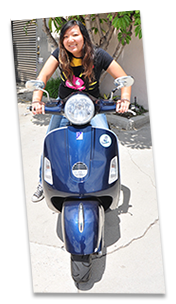 I currently own a Vespa GTS250 (modern) and Vespa PX125 (2 stroke).
A memorable mechanical failure story was when the fuel injector broke off my GTS250 in Mexico during a Amerivespa group ride in 2013. Luckily with the help from Tijuana police(!), I was able to get it safely towed back to San Diego to get it fixed.
My most adventurous trip was riding and camping all the way up the coastal Highway 1 route from Santa Monica, CA to Vancouver, BC. It took me about 10 days.
Nearly gave up snowboarding out of frustration in 2013.
By chance in 2014, I started to live seasonally in Jackson Hole Wyoming, working hard to progress from a beginner to expert rider through lots of practice and determination.
I started to get into backcountry splitboarding in 2017.
My quiver consists of a Never Summer Twenty Five, Never Summer Raven, and a Jones Solution splitboard.