xtine.net
christine cheung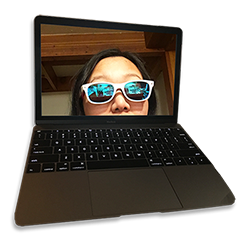 work
I was one of the original founder of PyLadies. I've subsequently given talks at PyCon and DjangoCon.
trombone
Band nerd.
Gigged all over Los Angeles playing rock, pop, ska, and reggae.
Been on the Warped Tour.
Played countless many winters with the Jackson Hole Jazz Foundation.
Now proudly playing for GFBLA, LLS Orchestra, Eisner Intergenerational Big Band, and the Arcadia Trombone Society.
play
World traveler, foodie, snowboarder, Los Angeles Kings hockey fan.
Vespa enthusiast. I've riden in Baja Mexico and all the way up the west coast of the United States into Vancouver, Canada.
I've seen red pandas in four continents, and it is a goal of mine to see them in two more! (And also visit Antarctica. I know there are no red pandas there.)